Wishing all our customers a Happy Halloween!
We had great fun in salon today with our 'Escaped Prisoner' theme and all got into character.
Jacqui the Salon manager kept us all in order in her Officers outfit – view the video on our Instagram to see how!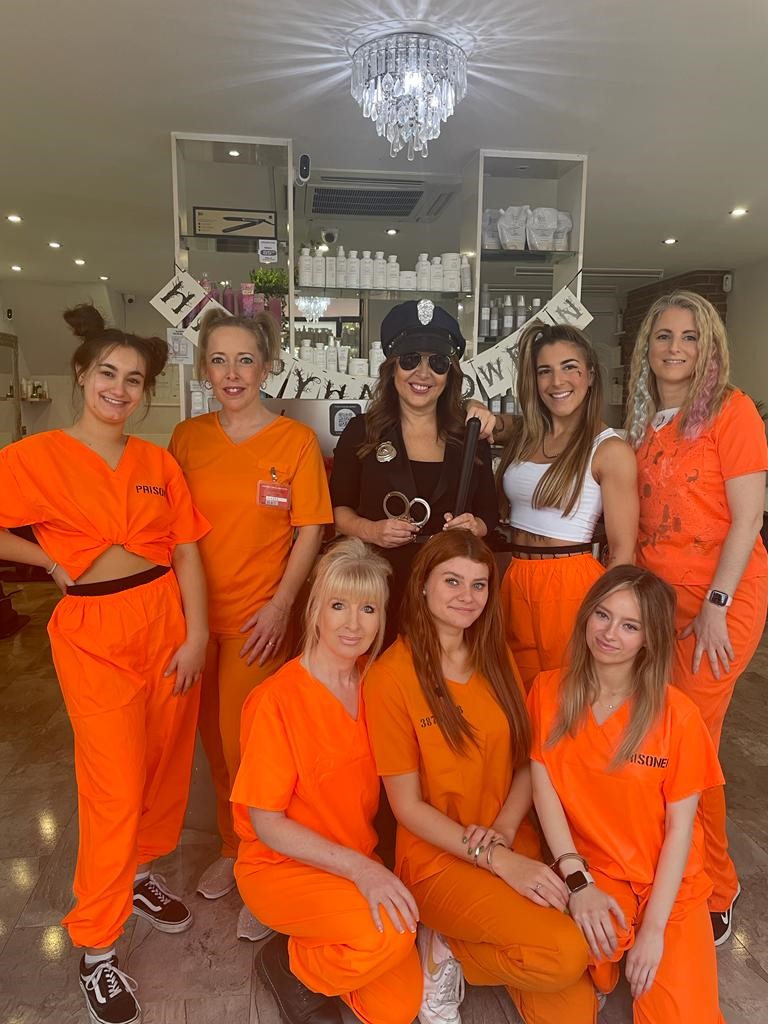 Hope you got to look in the salon window and see all our carefully prepared mugshots, but the good news is we will be back to our normal well behaved selves next week!!