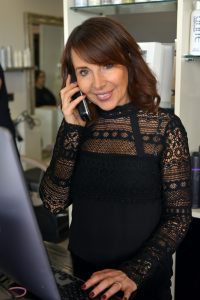 Jacqui – Salon Owner
Jacqui opened the salon in 2006 and works on the shop floor on Wednesdays and Saturdays. Her ultimate goal is to make sure all her customers are well looked after and she has a happy team.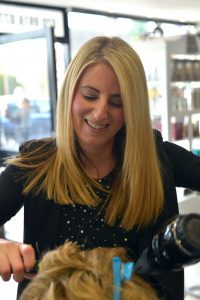 Louise – Top Stylist and Colour Specialist
Louise has been with Jam from the early days and she is extremely loyal to the JAM brand she works on Tuesdays, Thursdays, Saturdays and half day Wednesdays. Our Brighton trained Director Louise is a very positive and friendly person. Her in-depth consultations will make sure you get exactly what you asked for and she has over 20 years of experience behind her. Louise is our colour expert and at present training our graduates in advanced colour and she is also our kerastraight Brazilian blow dry expert.
Book early as she is extremely popular with our clients.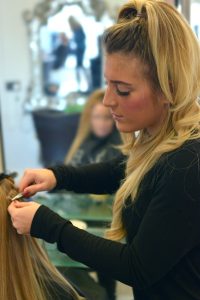 Kate – Style Director – Colour and Hair Extension Specialist
Kate has been promoted to our director due to her extremely busy column and great hairdressing skills. She always strives to be the very best at whatever she does and is constantly learning new techniques. Kate has completed her colour elite course making her a Keune colour expert (including Balayage), she's also our hair extension specialist only using top quality extensions from Beauty works or Zen with methods: tape extensions, nano and micro rings.
To book a free consultation for hair extensions call the salon on 02089160773 or you can book online for any service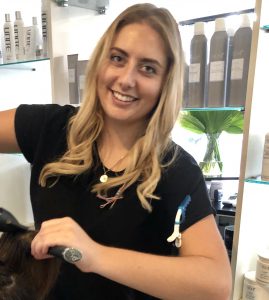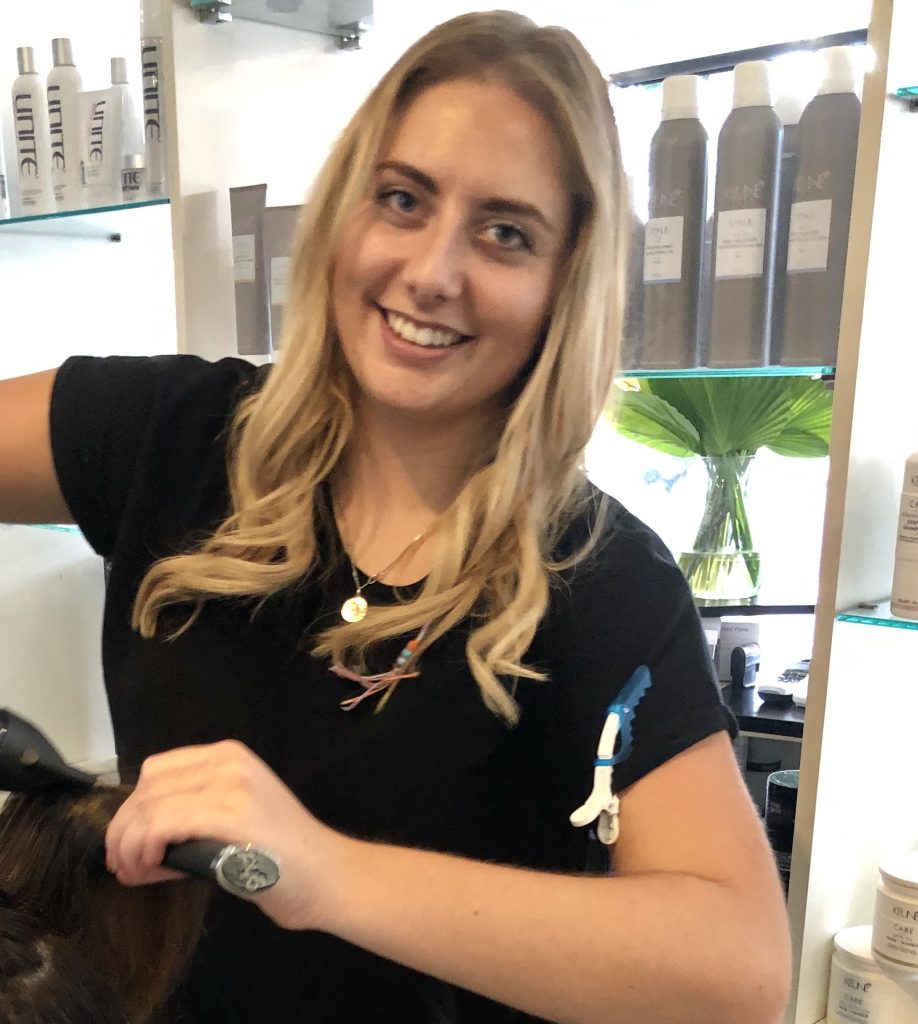 Josie – Senior Stylist
Josie (who is Lacey's cousin) came to us over a year ago to cover Lacey's maternity, little did we know that she would become a much loved and important member of the JAM team. Her upbeat personality has made her very popular with the clients. Josie loves all things hair, from balayage, hair up to men's hair and she has just finished a course on tape hair extensions.
Josie has over 6 years experience as a stylist and works full time Tues- Saturday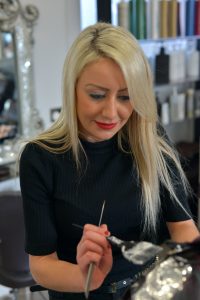 Lacey – Senior Stylist
Lacey has worked for JAM for 6 years she has a kind, gentle personality so is great for nervous clients and she has a busy column. Lacey is fantastic in all aspects of hairdressing but she especially loves short hair, creative bobs and rainbow colours.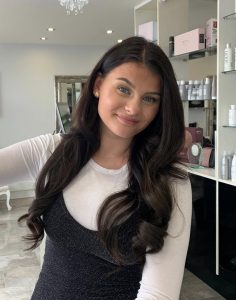 Katy b – Stylist
Katy is our very own home growned stylist, has confidently worked her way up in JAM for the last 2 years with her great hairdressing skills and passion for learning all things in the hair and beauty industry. Katy excels at long hair, loves Balayage and all colour techniques … watch out as she loves to take photos of her work so you might be seen modelling on our instagram page but of course only with your permision.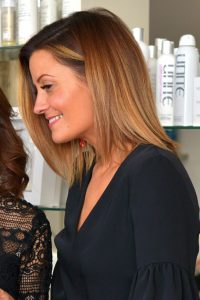 Melissa – Front of House
Melissa is our Receptionist/Manager and we are extremely lucky to have her, especially as the salon is always super busy and having her to take all the calls and bookings, means we can solely concentrate on you our clients.
Her focus is on having a good relationship with our clients and also the team, ensuring the salon is always running smoothly.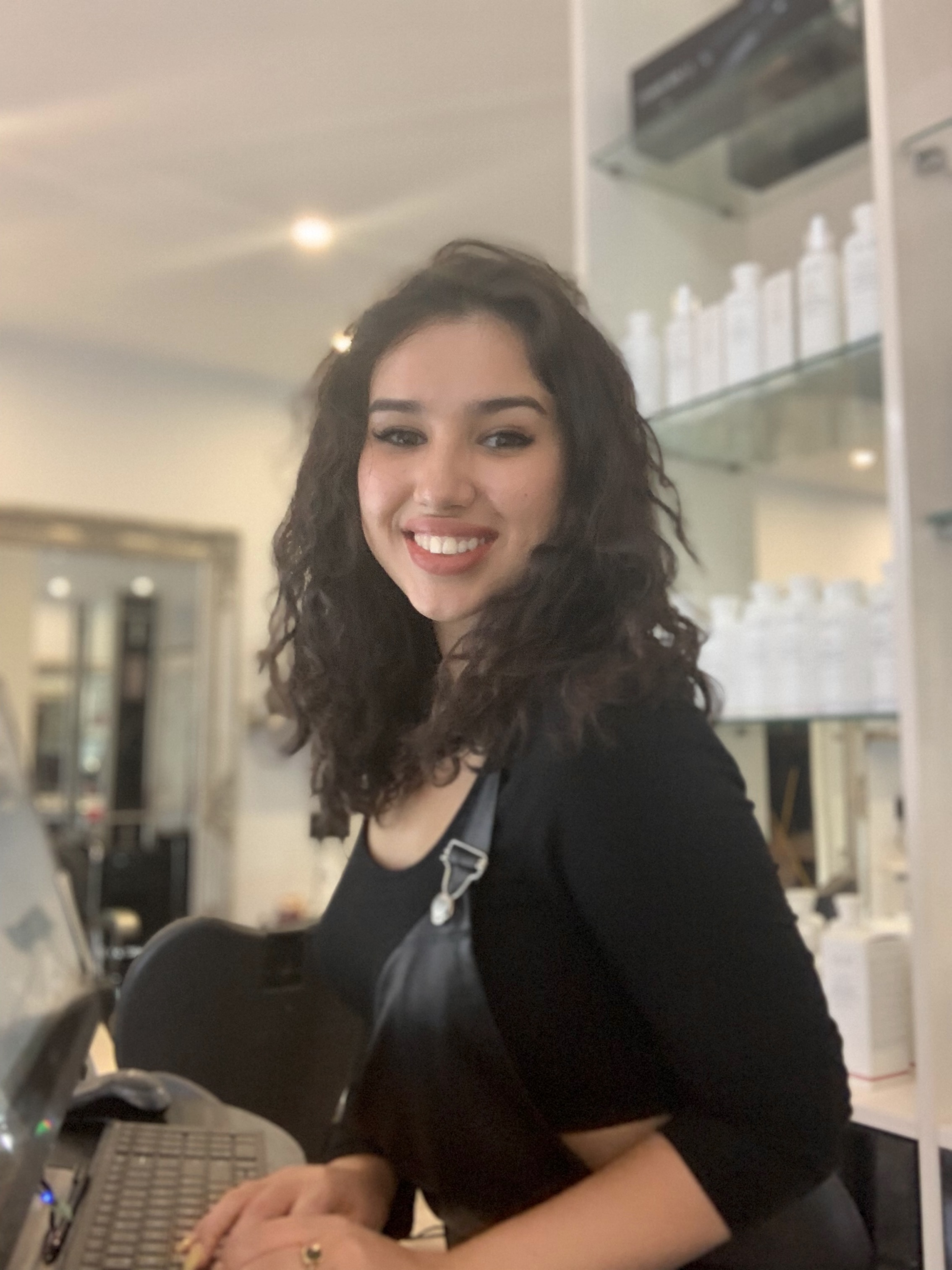 Abbie – Front of House
Abbie is our go to, can do everything girl. Originally as a Saturday girl back in 2014 to now our part time Front of House, she knows the salon like the back of her hand. Highly organised with a big smile to match , she works brilliantly alongside Melissa to ensure the salon runs smoothly.
Layla and Amy – Apprentices
How could we ever cope without our amazing apprentices! Layla and Amy are in their first year of training. They are smart, driven, and hard-working; a real asset to JAM Hair team.