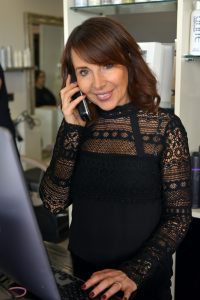 Jacqui – Salon Owner
Jacqui opened the salon in 2006 and works on the shop floor on Wednesdays and Saturdays. Her ultimate goal is to make sure all her customers are well looked after and she has a happy team.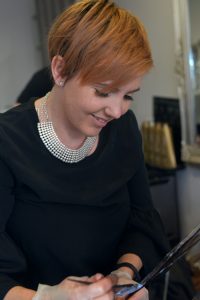 Julie –  Creative Director and Cutting Specialist
Julie Is our cutting specialist, with heaps of experience, she loves to create modern styles that are easy to manage at home, as a mother of three she truly understands how important this is.  Julie also loves a challenge with all the latest funky cuts so if you're feeling a bit drab and looking for a new look then Julie is definitely your stylist.  To book with Julie-  click below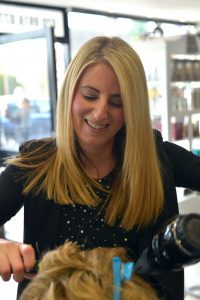 Louise – Director and Colour Specialist
Louise has been with Jam from the early days and she is extremely loyal to the JAM brand she works on Tuesdays, Thursdays, Saturdays and half day Wednesdays.  Our Brighton trained Director Louise is a very positive and friendly person. Her in-depth consultations will make sure you get exactly what you asked for and she also has 18 years of experience behind her. Louise is our colour expert and at present training, our graduates advanced colour. Book early as she is extremely popular with our clients.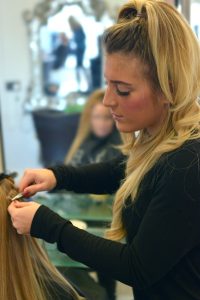 Kate – Senior Stylist – Colour and Hair Extension Specialist
Kate has been promoted to senior stylist due to her popularity and busy column she works Monday-Saturday and her day off is on Tuesday, She has a very bubbly, outgoing personality and is passionate about all hairdressing techniques, Kate has completed her colour elite course making her a colour expert including techniques like Balayage.  Kate is also our hair extension specialist and uses top quality double drawn Remy hair methods include: tiny tips, wefts and tape.
To book a free consultation for hair extensions call the salon on 02089160773 or you can book online for any service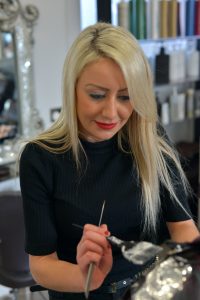 Lacey – Senior Stylist
Lacey is now on maternity leave and we have Josie covering her hours however please book with any of our team until Lacey is back in 6 months time
Lacey has worked for JAM for 5 years she has a kind, gentle personality so is great for nervous clients and she has a busy column. Lacey is fantastic in all aspects of hairdressing but she especially loves creative bobs, balayage and rainbow colours.
At the moment she does a special offer on a Wednesday- half-price highlights when you have a cut/finish. (not in December)  To book click the link below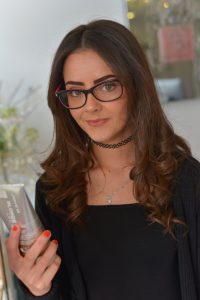 Tori –   Stylist- Blow Dry Specialist
Tori is bright, professional and meticulous in her work, she is really popular with all ages, but prefers doing ladies hair and loves blow drying.
 Tori is part of our 30% colour on a Monday and 1/2 price highlight offer on a Wednesday but book early as these slots go really quickly!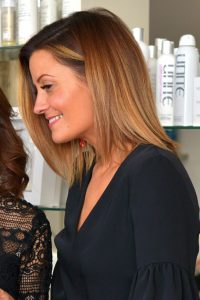 Melissa – Front of House
Melissa is our Receptionist/Manager and we are extremely lucky to have her, especially as the salon is always super busy and having her to take all the calls and bookings, means we can solely concentrate on you our clients.
Her focus is on having a good relationship with our clients and also the team, ensuring the salon is always running smoothly.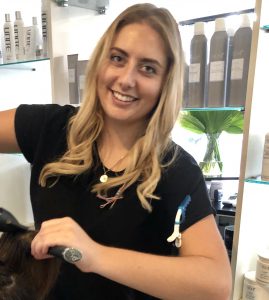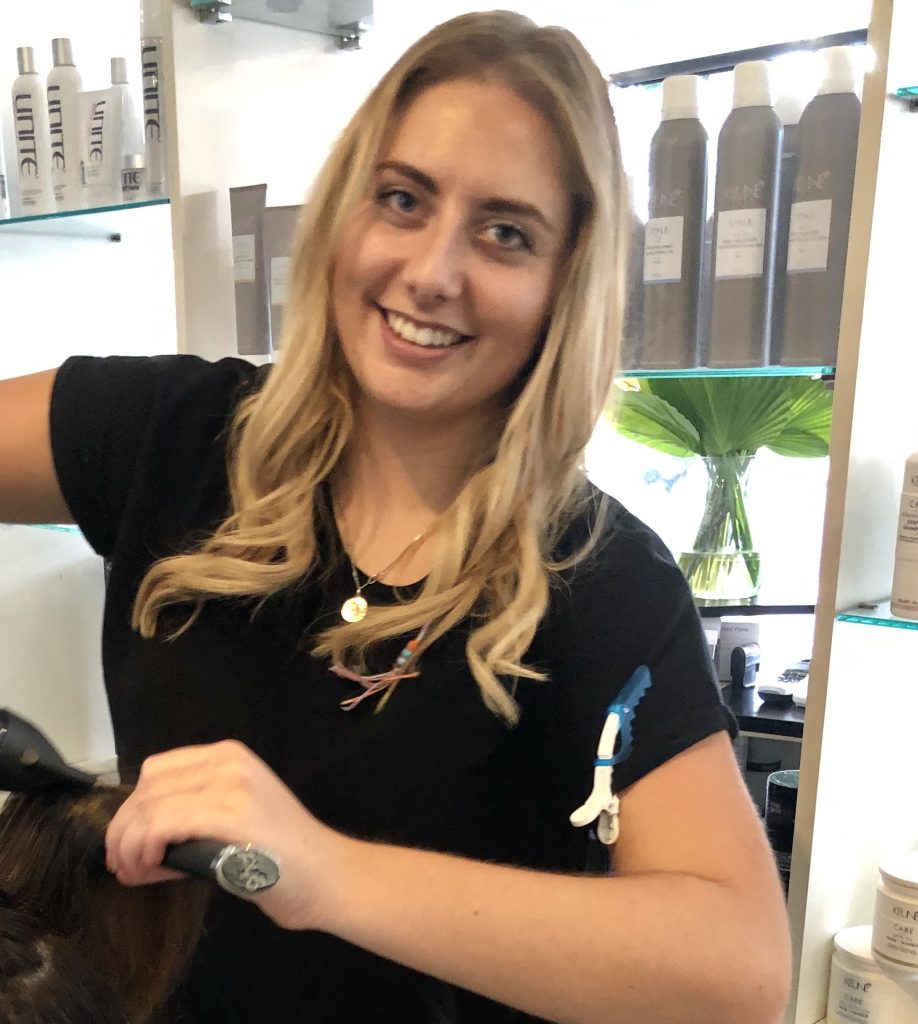 Josie  –  New Stylist
Josie our newest stylist is covering Lacey on Maternity but will be staying and working with us full time and permanently as we just love her cheerful  personality and love of hairdressing.  She has over 5 years experience as a stylist and can do all aspects of hairdressing.
Look out for our offer which will be emailed and added on to our social media sites soon!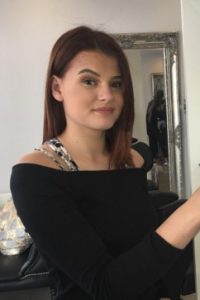 Katie – Apprentice
Katie is doing an apprenticeship at JAM and her hairdressing skills are progressing well as she has a great attitude to learning.
Our Apprentices are a vital part of a smooth running salon and are as valued as the rest of our team.