Kersti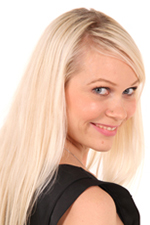 Kersti works full time and her day off is Monday.
Kersti is one of our Designers and has been promoted to our deputy manager, due to her talent and professionalism.
Kersti specialises in long hair and updo's.
She is very thorough in her work and takes her role very seriously. Kersti has 9 years of experience in hairdressing.