Jane's visit to JAM hairdressers in Croydon…
I love having my hair done at JAM HAIR Salon in Croydon and Jacqui the owner of JAM asked me why? As well as enjoying my regular trips to JAM Hair I also like writing so I told Jacqui that I would write a blog for her and share my reasons.
A few years ago Jacqui always did my hair at my home and then one day she told me she had decided to buy a Salon and that she could no longer do my hair at home. I had been spoilt by having regular hair appointments in my own home by my personal hairdresser Jacqui. My thoughts were, what do I do now, either I find a new freelance hairdresser or I take the plunge and visit Jacqui's new Salon?
My first visit to JAM Hairdressers in Croydon
I was nervous of the thought of walking into a new environment with all those other girls working there too. Jacqui had already explained that she may not always be able to do my hair, but 6 and a half years later Jacqui is still going strong and I am happy to say I am still her client!
I was worried for no reason, the girls are all so friendly and I am always made to feel welcome. The staff all love their clients and it's like one big happy family but with a very professional ethos, so I will continue to have my hair done at JAM Hair, I love it!
Extras to enjoy at JAM Hairdressers in Croydon
There is so much more than having your hair done at JAM Hair, which makes such a difference, it's the little things that really count. They offer a lovely section of drinks in fab, funky cups and sometimes I treat the girls to chocolate cake, their favourite, I love to see their faces when I take it in for them.
My hair …
The Salon manager, Debbie normally does my hair, but I don't really mind which stylist does it as I have a great relationship with them all and they all do a great job. Debbie will explain all the services and advise what will suit my hair the best. She gives me advice on colours to suit my skin tone and is also aware of how much I am prepared to pay for my hair treatment. She will then also explain to me how to look after my hair with the right styling products. I have regular treatments to keep my hair in tip top condition which I had never had before I visited the salon, which keeps my hair feeling fabulous. I also get a gorgeous head massage all for an extra £10. Every 6 months I treat myself to a Brazilian Blow-dry or a Nanomax treatment (mini Brazilian), my hair has never looked so good and I always leave JAM Hair feeling amazing. Every time I visit the Salon I try a different blow dry, last time I tried a Babyliss Pro Curl which gave me amazing bouncy curls, I love it!
Why I trust the team at JAM Hair
I trust all the team at JAM Hair, they would never try to sell me anything that wasn't right for my hair and if they did get it wrong they always offer a guarantee on the hair and the products so that I can exchange them if I need to. I once bought a product that was too heavy for my hair, I mentioned it in the Salon next time I visited and they changed it for me straight away.
I love going to JAM Hair …..
I would never go anywhere else than JAM Hair, well why would I ….. I love going to the Salon, it's a relaxing fun experience and I always leave feeling like a million dollars. The girls all welcome me with smiles and banter and as I am a regular client I get invites to all the events and told about any offers. I also love their Facebook page, they always seem to be doing competitions and photo shoots, only last week I went to a beauty event and was truly pampered, it was lovely!
Jacqui seems to only employ friendly, professional team members who are always dressed lovely and look the part! I feel totally relaxed with them all and look forward to my visits to the Salon.
How much do I spend?
The girls once said to me you would spend a £100 on a dress that you might wear 3 or 4 times, but you wear your hair everyday so why not make it look the best it can, this is totally true.
So, how much do I spend at JAM? Well that's for me to know (and my husband to not find out!) Every penny I spend is worth it as I always feel good about my hair, not only when I leave the Salon but right up until my next appointment.
I trust the girls at JAM, they are a great team!
Jane x
Do you want to experience JAM hair too?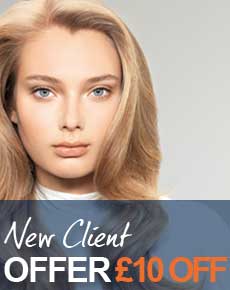 Like what Jane had to say about us at JAM, hairdressers in Croydon? Experience all we have to offer at JAM Hair from hair colour to hairstyles, hair cuts and much more give the salon a call on 020 8916 0773 to book your appointment.
DON'T FORGET – New clients who have never visited JAM Hair in Croydon before get a £10 hairdressing discount at our Croydon hairdressing salon. Download your £10 off hairdressing in Croydon voucher at JAM Hair here.