JAM's front of house, Alex, unveils her hair journey – covering everything from grown out bobs to the perfect care for blonde hair!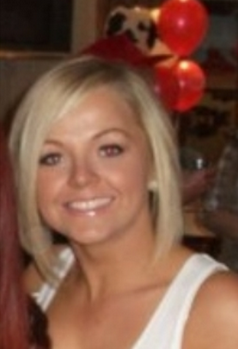 More often than not, the blondies amongst us have to put considerably more effort into maintaining a healthy head of hair than those with darker locks. If you have coloured your hair blonde, chemical treatments can easily leave your hair feeling limp and dull – whilst natural blondes – (lucky you!) – often contend with finer hair than brunettes.
Don't panic, though! Providing you master some hair care rituals and treat yourself to the right products, nothing should keep you from rocking the blonde bombshell look for a long time!
Here, JAM Hair Salon receptionist, Alex, talks us through the often testing process of growing out a bob – as well as her top tips on how to look after blonde hair!
The journey begins…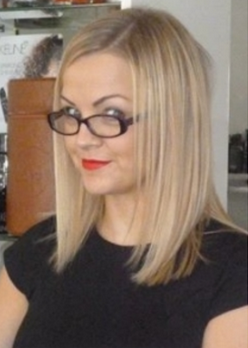 It wasn't until I started working at our Croydon Hair Salon almost 2 years ago that I learnt the importance of professional hair care and maintenance. I was quite happy plodding along with purchasing whatever products were on offer in Tesco's. I didn't really stick to any particular brand it would be what ever was a BOGOF or 2 for a fiver – I was a student, and money was tight.
I had a lovely short graduated bob cut in early 2010. I had been working abroad for a few months previous and the sun, salt water and DIY bleach highlights had taken its toll and totally ruined my hair. Those that knew me were shocked. I loved my long hair but it had got to a point where whenever I would put it up it would actually resemble a squirrels tail. EEEEEK!
I had no choice, it had to go! I loved it shorter it was a nice change I hadn't had short hair since I was a little girl. I wore it sleek in the day and messy on a night out, but I soon got bored of just blow drying it, not being able to put it up or do anything with it. So I decided to grow it out….
Growing out the bob…
That awkward stage was awful, it would just flick out all the time and I had tufty bits where the graduation would be growing down at the back. There was many times where I could have just cut it off again I couldn't handle it, it drove me mad, but I persevered. When I started at JAM in December 2012 in was just on my shoulders…..seriously will this hair ever grow?! I remember in the first few weeks working at Jam, I was chatting to Paige (one of the stylists) at the reception desk, she asked me "What shampoo do you use?", I replied "Herbal Essences at the moment, the one for volume" She actually GASPED in disgust – LOL!
Professional products are key…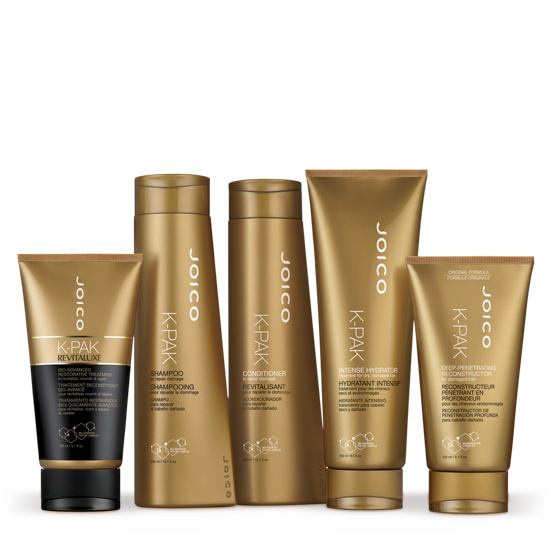 Paige is so passionate about products and she has the gift of convincing any client to change to professional. So on my first pay day I took the first step on to my new hair care plan which consisted of 4 products…. K­pak Reconstructor Shampoo, Conditioner, the K­pak Liquid Reconstructor Leave-In-Spray and the Intense Hydrator Treatment. I remember thinking "JEEZ… HOW MUCH?!" …..GULP!
At first I found it quite hard to get used to. It felt different, it was so concentrated I found very quickly that I only need very small amounts, even though it was explained to me I thought 'yeah alright'! The shampooing twice thing was also something I needed to get used to. I stuck to it, I had to make sure I was looking after it otherwise id have to cut it off again.
Its always the way isn't it, the people you see every day will not notice change so much, so when I went down to the south coast to visit my Mum after not been down there for a good few weeks, it was clear the products had really made a difference, it was brighter healthier and the length was getting there!
The Jam Stylists also recommended me to have the high lift  super blonde tint Keune 3000/2000 instead of bleach,
this combined with the right products has made a huge difference.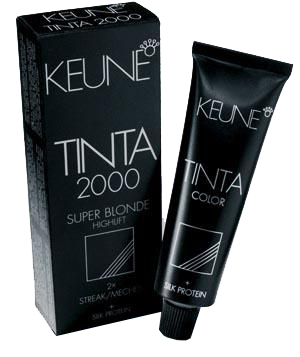 Finding the right hair care prescription for you…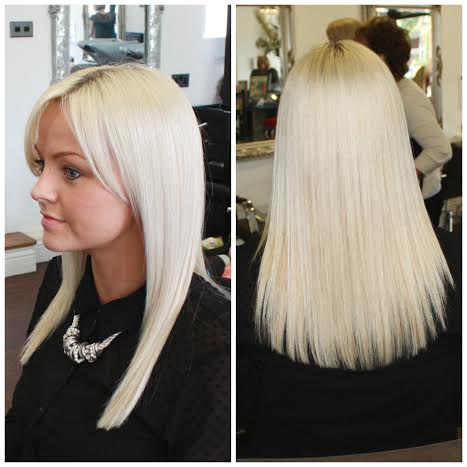 I think the most important thing is finding what works for you, and making sure your hair prescription is doing what it is meant to. As time went on, I found that using the Intense Hydrator INSTEAD of the conditioner every time I washed my hair (rather than a weekly treatment) worked much better for me.
So now I shampoo twice, towel dry, apply Intense Hydrator and leave for 5 minutes then rinse. Afterwards I spray on my Liquid Reconstructor spray VERY generously all over but concentrating mainly on the ends – it is NOT heavy at all. Then I finish with some Argan oil before and/or after drying for extra moisture.
Whilst training to be a hairdresser and working in this environment, I have seen all types of hair and problems coming in and out of the salon.
The most common issue that comes up is when ladies just assume that having blonde hair is a bad thing and that they cant have blonde hair because its damaging or it dries it out too much… the truth is that they are not looking after it . With the right products, regular trims and generally looking after your hair you absolutely can be blonde. I'm a blondie through and through and couldn't ever not be!
Invest in your hair…it's worth it!
I get so many compliments on my hair now, the length style and condition – and I have used bleach! I really enjoy convincing our clients that you can easily maintain and have healthy blonde hair for under £30 a month. I love this philosophy, You would happily spend between £60 + on a dress that you would only wear a handful of times. You wear your hair EVERY DAY!!!!! Think about it?!
Book an appointment at JAM Hair Salon, Sanderstead
If you would like to chat with a member of our friendly, professional team about your haircare regimen, or would like to hear more on the best ways to look after blonde hair, why not book an appointment at our Croydon Hairdressers today?! You can book online here or contact us on  for more information.