we sell the GHD Wonderland as well as the GHD V Pink Diamond Styler.
The Wonderland GHD Styler with sparkling glass plates glides effortlessly through your hair to make straightening on all hair types and lengths quick and easy. Curls and waves are created beautifully giving you perfect results every time. The Wonderland Styler has universal voltage, so your hair can be styled wherever you are in the World, a styler perfect for use in the home or when you are travelling.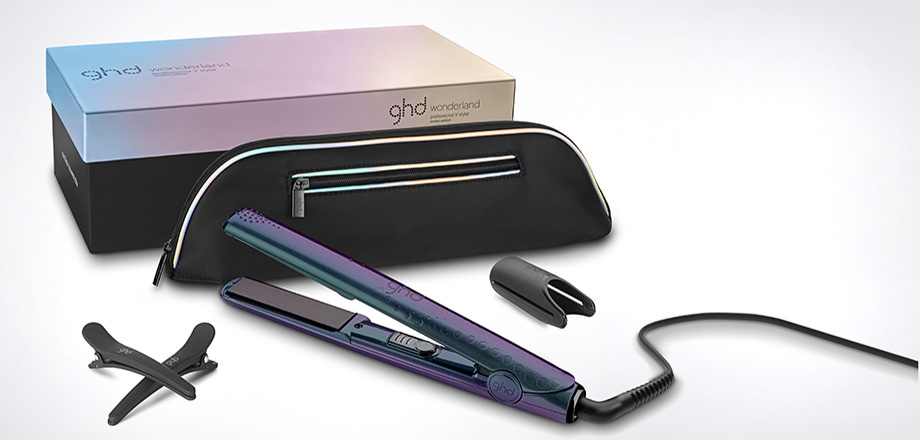 Look good, feel good and be proud to be pink with the limited edition GHD V Pink Diamond styler. Through sales of GHD pink stylers you can do your bit for breast cancer charities, and every pink styler sold, money is donated to Breakthrough Breast Cancer.
The GHD Pink V Diamond Styler comes in a rick pink metallic finish with shimmering black plates and comes with a matching GHD paddle brush too.
Wear your good hair day with pride and be proud to be pink – with ghd at Jam Hair Salon Croydon!