Book your ticket here 

 or just drop by the salon and speak to Alex or Sasha.
The 'Christmas Pamper Event' at our Croydon Hairdressers was such a success that JAM Hair Salon are excited to be arranging another one for the Summer! Our 'Summer Soiree' is fantastic excuse to have a catch up, a drink and to treat ourselves to some nice things, and will be taking place on Friday July 11th at 6:30 pm.
What's on show at JAM's 'Summer Soiree'?!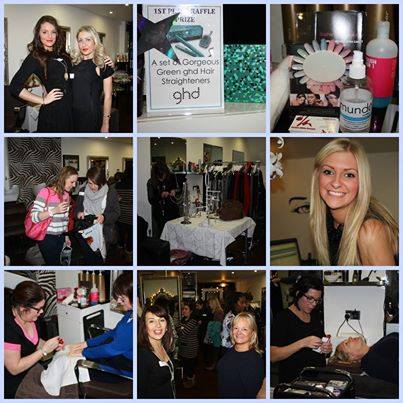 Katie from Bow Butterfly Boutique in Caterham will be there again, this time with some lovely summer clothes and jewellery.
Michelle Holden will be offering Eyelash / Eyebrow beauty treatments.
Wendy Preston will be offering advice on cosmetic surgery.
A very well recognised hypnotherapist Gill Grub from Bromley will be there… maybe you wan't to give up smoking?!
Teeth Whitening will be available for just £25 (normally £79)!!!
Our own little Lacey will be doing signature Smart Polish Nails for just £5!!!
Learn how to do ghd curls the right way and you can practice on our training head
Gift Vouchers on sale buy £50 and get £20 FREE
And….we will have delicious Cupcakes on sale – what's not to love?!
*Tickets are £3 and £1 from tickets and cake sale will be going to a local Autism charity.
*You can book your tickets on line here at or just drop by the salon and speak to Alex or Sasha.